– Covid 19 Update May 25th 
June 1st we will be returning to regular summer hours until then we are still going to operate by appointments. Feel free to swing by the shop if we're there and knock on the door we are happy to let you in! If you're interested in what we are up to, or want more frequent updates, please visit our Facebook and Instagram pages.  If you want to get in touch, please use the contact information below. 
We will continue to monitor the situation and look forward to being back in full operation. Until then, please support your local, small businesses, and be kind to one another. See you out on the Clackamas!
Questions? Please call: 503 586 3241 or email: [email protected]
Milo McIver State Park Rentals
Take Entrance Rd, off Springwater Rd
Estacada Outpost Store & Rentals
194 SE 4th Estacada, Oregon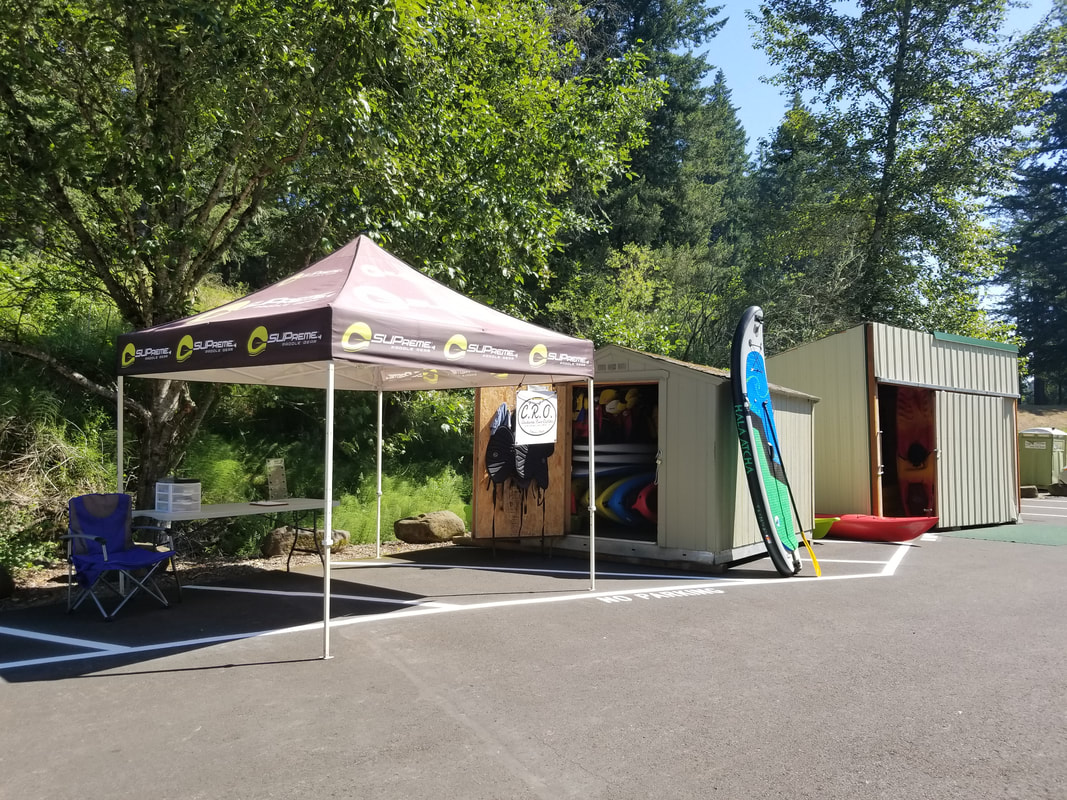 Tulip Road 
Rentals
Tulip Road Estacada Or 97023
– Covid 19 Update March 18th Do to the ongoing health concerns with the coronavirus we have decided to temporarily close our downtown Estacada headquarters. We believe this is in the best interest of our employees, customers, and the community. Because we believe it's important for folks to have healthy outlets to relieve stress and unwind we are going to continue to offer rentals at our Milo McIver State Park location. Please use our online booking system as we will not be taking cash or payments onsite.