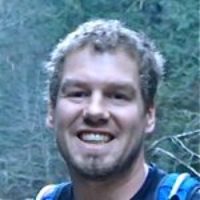 Luke Spencer Owner, Instructor, Guide
Like many, Luke's earliest memories of the water started with family trips to the coast, wake boarding behind the family ski boat, and family rafting trips on the Deschutes River. But it wasn't until he ventured out on his own explorations did it become a true addiction!  
At 18, he purchased his first kayak, a Sotar inflatable…beginning his own adventures here in the Pacific NW. With the Clackamas, Mollala, and Sandy Rivers close by, there was no lack of fun to be had on the water. Addiction turned to passion and passion turned into a occupation as Luke found himself taking positions with local outdoor retailers who focused on water sports.
After over 15 years working on sales, instruction, rentals, and events in the paddle sports industry, Luke moved into outside sales becoming a sales rep for Astral Designs, Neosport, Supreme Paddle Gear, Liquid Shredder, Hyperflex Wetsuits and more!
In 2015 Clackamas River Outfitters opened inside Timber Park and CRO was born! Before opening CRO there were many more experiences that helped propel Luke's career as a paddlesports guru and if you take a moment to read more you will see that choosing CRO for your next Kayak or Paddleboarrd excursion on the Clackamas River is the way to go.
2003 – Founded Horizon Sport Adventur'es rafting company with partner Troy Lafeyette now operating as Natural High Rafting
2005 – Appears on OPB/Oregon Field Guide "Exploratory Kayaking"http://www.opb.org/television/programs/ofg/segment/exploratory-kayaking/​
2006 to 2015 – sponsored athlete PBR, Hopworks, Ninkasi Brewing, Bliss Stick Kayaks, Riot Kayaks, Fluid Kayaks, Accent Paddles, Shred Ready Helmets, Level Six Immersion Research 
2010 – Appeared on Today Show in New York City for waterfall kayaking
2006 to 2013 – Founder/Event Organizer Northwest Creeking Competition
2014 – Appears on OPB/Oregon Field Guide "Waterfall Kayaking" 
http://www.opb.org/television/programs/ofg/segment/kayaking-waterfalls-no-way-out-but-down/
2006 to present – Board Member/kayak coordinator Upper Clackamas Whitewater Festival 
2015 to present– Owner/Operator Clackamas River Outfitters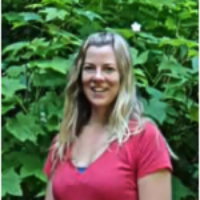 Tanley Dickson-Spencer Owner, Instructor, Guide
Being raised in a home that put high priority on spending time in the outdoors was the fertile ground in which Tanley's passions took root. She has spent many days hiking, skiing, mountain biking, backpacking, horseback riding, tennis, swimming, various types of paddling (canoeing, sea kayaking and whitewater), and climbing. This love for spending time in and caring for the natural environment will always be a big part of her life.
When it came time to pick an area of study in college, she decided there could be no better way to make a living besides encouraging others to enrich their lives by enjoying healthy recreation outdoors. Tanley decided to obtain her Bachelors of Science in Recreation, Hospitality and Parks Management from California State University. Through this experience, she developed and understanding of how to advise customers, organize, plan, budget and manage both leisure services and recreation and park resources.
As life would have it, Tanley spent several years working in the recreation industry for both private and municipal recreation entities. Then, slowly started to shift focus when she became curious about mediation and conflict management. Taking a course to become a trained mediator led to a position working for a non-profit community mediation center in Central Oregon, as the Program Coordinator. 
Spurred by a desire to expand her knowledge of the effects of conflict (and more importantly; it's resolution) in people's lives, prompted her to apply for the Conflict Resolution Masters Degree program at University of Oregon, School of Law. Graduating in 2013, Tanley relocated to Portland, OR to be closer to family and career opportunities.
While exploring career possibilities in mediation and conflict management, the opportunity to assist in the creation and ownership of C.R.O. with her fiancé, Luke Spencer, presented itself. Still holding close the core values and love of recreational activities; it was impossible to refuse!
With plans to serve people and utilize her experience and education, Tanley has found that working again in the recreation industry very satisfying and building a business with Luke Spencer, "a joy". She believes that the combination of her background in recreation and conflict management actually, support and compliment each other very well.
Tanley looks forward to seeing you all out on the water!