Don't have a watercraft? We got you covered! 
Clackamas River Outfitters offers paddleboard, kayak, paddle, and life jacket rentals at our on-water locations inside Milo McIver State Park and Timber Park. Our shop in downtown Estacada has paddleboard, kayak, inflatable kayak, raft, river tube, and accessories rentals. Looking to buy gear? We do that too!  
Estacada Store Rentals
(For Estacada Lake rentals, please scroll down.)
Visit our paddling and outdoor store in downtown Estacada. Conveniently located on the way to the Upper Clackamas River
Sales ~ Demos ~ Rentals ~ Tours ~ Instruction
We sell new and used outdoor goods, disc golf discs and accessories, boards, boats, and paddling accessories.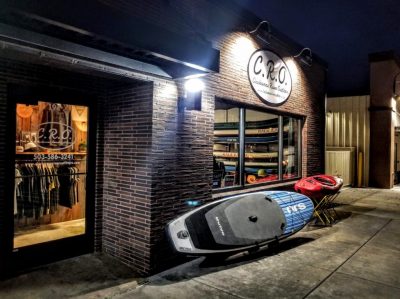 194 SE 4th Estacada, Oregon
Winter Hours:
Monday: closed
Tuesday: closed
Wednesday: 11am to 5pm
Thursday: 11am to 5pm
Friday: 11am to 5pm
Saturday: 10am to 5pm
Sunday: 10am to 5pm
Milo McIver State Park, Estacada Lake Launch 
October – May
Open by Reservation Only 
---
Summer Hours:
Monday 11am to 5pm
Tuesday 11am to 5pm
Wednesday 11am to 5pm
Thursday 11am to 5pm
Friday 11am to 6pm
Saturday 11am to 6pm
Sunday 11am to 5pm
Tulip Rd, Estacada Lake Launch
October – May 
Open by Reservation Only 

---
Summer Hours:
Monday 11am – 5pm
Tuesday CLOSED
Wednesday 11am – 5pm
Thursday 11am – 5pm
Friday 11am – 6pm
Saturday 11am – 6pm
Sunday 11am – 5pm